Letters from Betty to Sanne
(Last changed: 12 April 2018)
Betty is Elisabeth Mariane Magdalene Jacobsen (1843-1925) from The Faroe Islands.
She was a daughter of Christian Jacobsen and Maria Christiansen.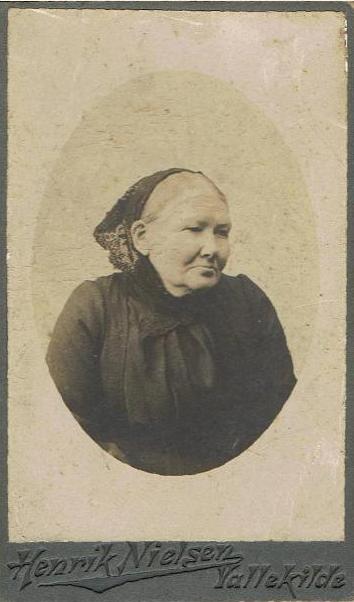 Sanne is Susanna Kathrine Jacobsen (1876-1978), she was a daughter of Jacob Jacobsen and Elsebet Djonesen.
She was married to Símun av Skarði.


Betty worked as a nurse at "Vallekilde Højskole"
and she sent letters to the family inn The Faroe Islands.

Some of the letters to her niece Sanne have been retained.

She sent those letters during the period 1892-1925.

Read the letters

Some persons mentioned in the letters

Betty and Sanne 1900.
Sanne is on the back left. Betty is at the center of the young girls,
probably the Faroese that were at "Vallekilde Højskole" in the summer of 1900.